Oggi parliamo di due prodotti che l'azienda Beauty And The Bunch gentilmente mi ha inviato, ovvero il Colorsport smokey eyes & perfect brows kit e un olio per capelli,
MACADAMIA OIL Ultra Nourishing Hair Treatment Oil
.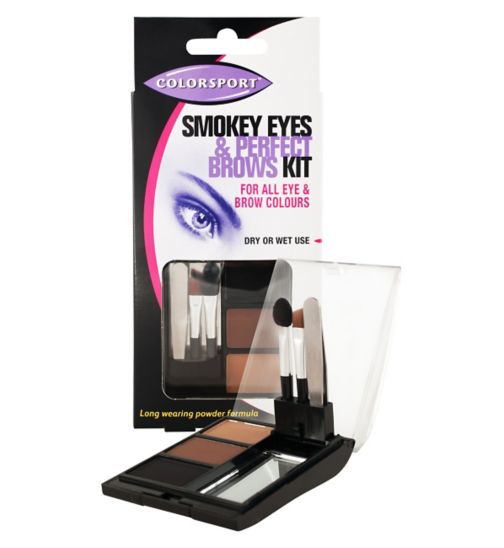 Il primo è un kit di ombretti multitask. I colori sono un marroncino chiaro, un marrone più scuro e infine un nero. All'interno ci sono anche un pennello angolato, un blending brush e un paio di pinzette. È un kit che consiglio vivamente a coloro che viaggiano molto, perché con questi ombretti avete sia la possibilità di riempire e aggiustare le vostre sopracciglia che di creare uno smokey eye. Sono rimasta soddisfatta dalla qualità di questi ombretti: la pigmentazione è buona (potete vederlo negli swatches qui sotto) e soprattutto sono matte! Ho una fissazione per gli ombretti e i rossetti opachi, quindi. Personalmente non uso i pennelli inclusi, però le pinzette sono di buona qualità.
Per quanto riguarda l'olio, sono rimasta soddisfatta anche di questo. L'ho provato in un periodo in cui i miei capelli erano davvero sfibrati e pieni di nodi a causa delle numerosissime tinte a cui mi sono sottoposta da 4 anni a questa parte. Lo applicavo dopo lo shampoo, assieme al balsamo oppure al posto di quest'ultimo, e i miei capelli risultavano più facili da districare e più idratati. Quest'olio è 100% biologico ed è senza parabeni.
*english version*
Today I'm gonna talk about two products that Beauty And The Bunch kindly kindly has sent me, that are the Colorsport Smokey Eyes & Perfect Brows Kit and the
MACADAMIA OIL Ultra Nourishing Hair Treatment Oil.
The first one consists in a multitask kit of eyeshadows. The colors included are a light brown (blonde), a darker brown and a deep black. You'll find enclosed also an angled brush, a blending brush and a pair of tweezers. I really recommend this kit to girls who travel a lot, since with these eyeshadows you can both fill in your eyebrows and create a smokey eye look. I'm really happy about the quality: the pigmentation is quite good (you can see that in the swatches right below) and, above all, they're matte! I'm literally crazy about matte and nude eyeshadows. Personally I dont use the brushes because I own more professional ones, but the tweezers are good anyway.
Concerning the oil, I was quite satisfied about it. I've tried it during a period in which my hair was sooo weak and full of tangles because of the numerous hair dyes I've been exposed to during the last four years. Anyway, I applied if after the shampoo, mixing it with the conditioner or using it instead of the latter. As a result, my hair was a lot easier to untangle and more moisturized. This oil is 100% organic and cold pressed, plus its formula is parabens free.